Home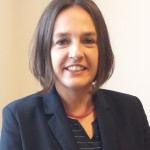 I am passionate about franchising, retail and service chains through different approaches including Business (entrepreneurship, management, marketing, organizational behavior, strategy, etc.), Economics (industrial economics, information and communication technology economics) and Law (competition law, contract law).
My current research, teaching and consulting activities deal with the following topics:
---
organizational forms (franchising, company ownership, plural form, multi-unit franchising),

chain management (organizational and technical know-how, franchisor/franchisees relationships, franchisee behavior),

chain marketing (communication on websites, on social media, on activities linked to corporate social responsibility, customer satisfaction),

chain development (franchisor's communication to attract new franchisees),

chain strategy (E-commerce, internationalization),

unit and chain performance (financial and non-financial performance, efficiency, survival/failure),

conflicts within chains (European regulation, risk of reclassification of franchise contracts).
micro and social franchising (with a focus on emerging markets among which are African countries)
---
My current positions are as follows:
IGR-IAE Rennes – University of Rennes 1, Rennes, France
Full Professor, Marketing & Retailing Department, Graduate School of Management (IGR-IAE).
Director of the MSc "Marketing – Franchising, Retail & Service Chains", Graduate School of Management (IGR-IAE).
Director of the Center in Franchising, Retail & Service Chains, Graduate School of Management (IGR-IAE) (2013-).
Center for Research in Economics and Management (CREM UMR CNRS 6211), Rennes, France
Head of the "Organizations, Networks and Digital" Team.
Researcher.
Ecole Hôtelière de Lausanne (Switzerland)

Research Associate at the Institute of Business Creativity.
International Society of Franchising
Secretary.
Member.